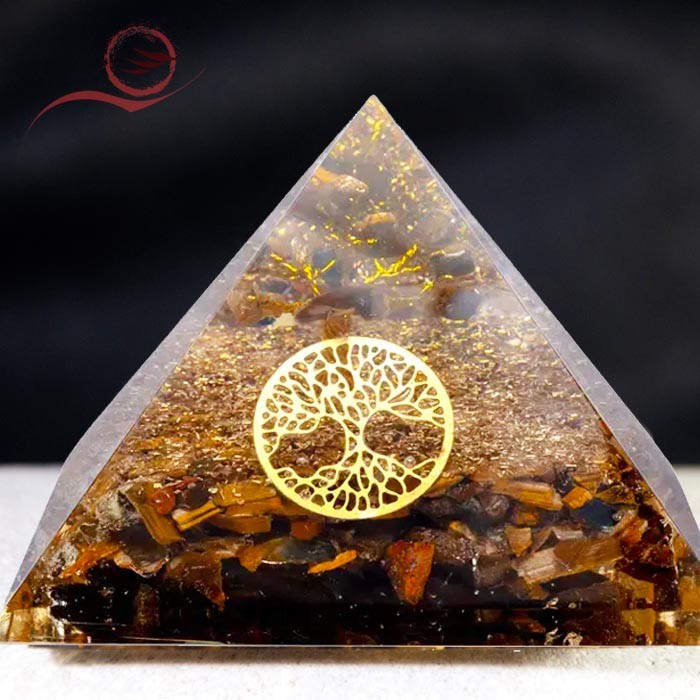 
orgone pyramid with tiger eye stone and tree of life
Orgonite tree of life pyramid:

Orgone is the life energy.
This orgonite is composed of copper, resin, metal and tiger eye stone. It will protect you against bad energies. The tree of life is a strong symbol of life and rootedness. Inside is a small copper wire and tiger eye tree. This orgone brings you the balance of your energy fields. Hold it in your hand for at least a minute to feel the effects, you can put it on your bedside table.
width 7cmx7cm height 6cm
Garanties sécurité (à modifier dans le module "Réassurance")
Politique de livraison (à modifier dans le module "Réassurance")
Politique retours (à modifier dans le module "Réassurance")
3 other products in the same category: